Balot NFTs on Sale
from 14 June 2022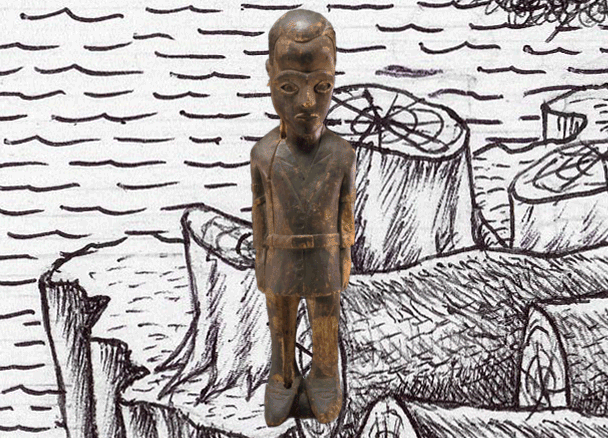 Image: Balot NFT 084, CATPC, 2022
CATPC mobilizes the magic of the NFT to reclaim the powers of a long-lost sculpture and buy back land. The Balot NFT reclaims the powers of a sculpture held by a major US museum to reintroduce sustainability and cultural life on a plantation in Congo. This radical new model turns the NFT into a tool for decolonization.
After minting the first NFT last February, CATPC now enters the next stage of digital restitution. On June 14 at Art Basel, the first batch in a collection of 306 individual Balot NFTs will go on the market. Each purchase unleashes the powers of the sculpture and makes it work for the community: NFT sales will directly buy back land, replant the forest and reintroduce biodiversity in one of most impoverished areas of the world, resulting in offsetting carbon emissions and providing autonomy and food security for plantation workers.
CATPC members Matthieu Kasiama and Ced'art Tamasala will give presentations about the Balot NFT at Art Basel and Bundeskunsthalle this June, please visit our lectures page to learn more.
Find out more about the NFTs and how to buy them at balot.org.

Image: Overview of all 306 Balot NFTs, CATPC, 2022